Cardiovascular disease, which is behind heart attacks and strokes, is the leading cause of death in the United States. Studies have linked the consumption of red and processed meats to an increased risk for atherosclerotic cardiovascular disease. In contrast, diets high in plant proteins are associated with a significantly lower risk of heart disease.
Can eating plant-based proteins instead of animals be a heart-healthy choice? The American Heart Association (AHA) is pointing to yes with its new Heart-Check Food Certification granted to Impossible Foods for its plant-based Beef Lite.
Impossible Foods
This achievement underscores the nutritional credentials of Beef Lite, a product designed to cater to health-conscious meat-eaters looking for a plant-based swap for beef.
"Earning this certification from the American Heart Association is a really important milestone for both Impossible Foods and the rest of the plant-based meat category," Peter McGuinness, CEO and President of Impossible Foods, said in a statement. 
Beef Lite distinguishes itself with 75 percent less saturated fat than lean 90/10 ground beef from animals, zero grams of trans fat, no cholesterol, and a rich nutrient profile that includes 21 grams of protein, fiber, iron, B vitamins, zinc, and potassium. 
This aligns with the AHA's recommendations to limit saturated fats and eliminate trans fats to reduce the risk of cardiovascular diseases.
AHA says plant-based meat is heart-healthy
Impossible Foods joins competing brand Beyond Meat in gaining an AHA heart-healthy check for its plant-based meat products.  
In May, Beyond Meat became the first company to attain the certification for its Beyond Steak, a vegan take on steak made from a base of fava beans.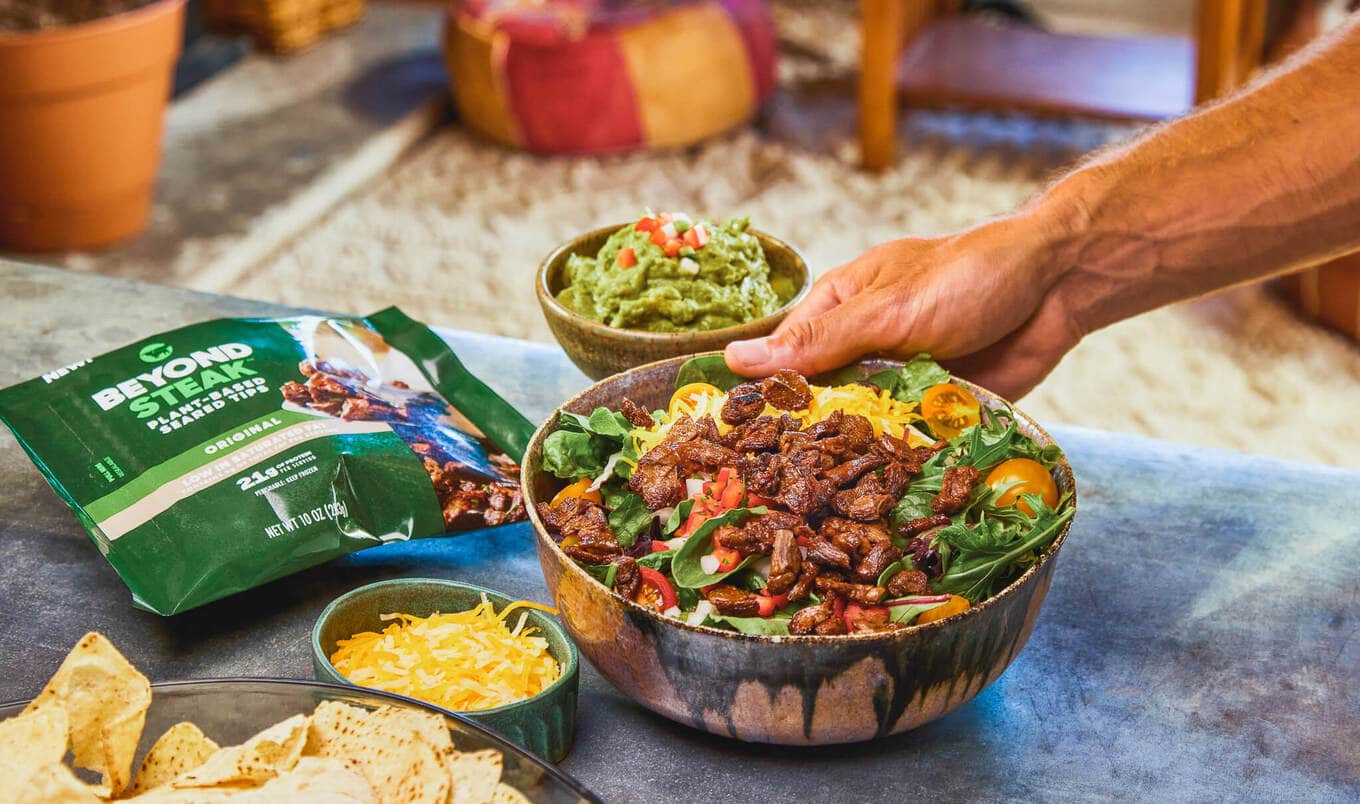 Beyond Meat
"For nearly 100 years, the American Heart Association has been helping people live longer, healthier lives," Beyond Meat CEO Ethan Brown said in a statement at the time.
"As part of that legacy, the Heart-Check Mark has become a gold standard in empowering consumers to make informed health decisions," Brown said. 
Like the AHA, Brown said, Beyond Meat aims to be part of the solution in providing nutritious options that don't compromise on taste or sustainability.
Both Beyond Steak and Impossible Foods' Beef Lite AHA certifications highlight the potential of plant-based meats to contribute significantly to public health, particularly in the context of combating heart disease. 
Eating for longevity
While the AHA continues to certify some animal beef products with its heart-healthy check, its certifications of plant-based meats align closely with new developments in cardiovascular health research. 
Recent research from AHA, together with the Karolinska Institutet in Sweden, provides compelling evidence about the impact of biological age and cardiovascular health on disease risk and longevity.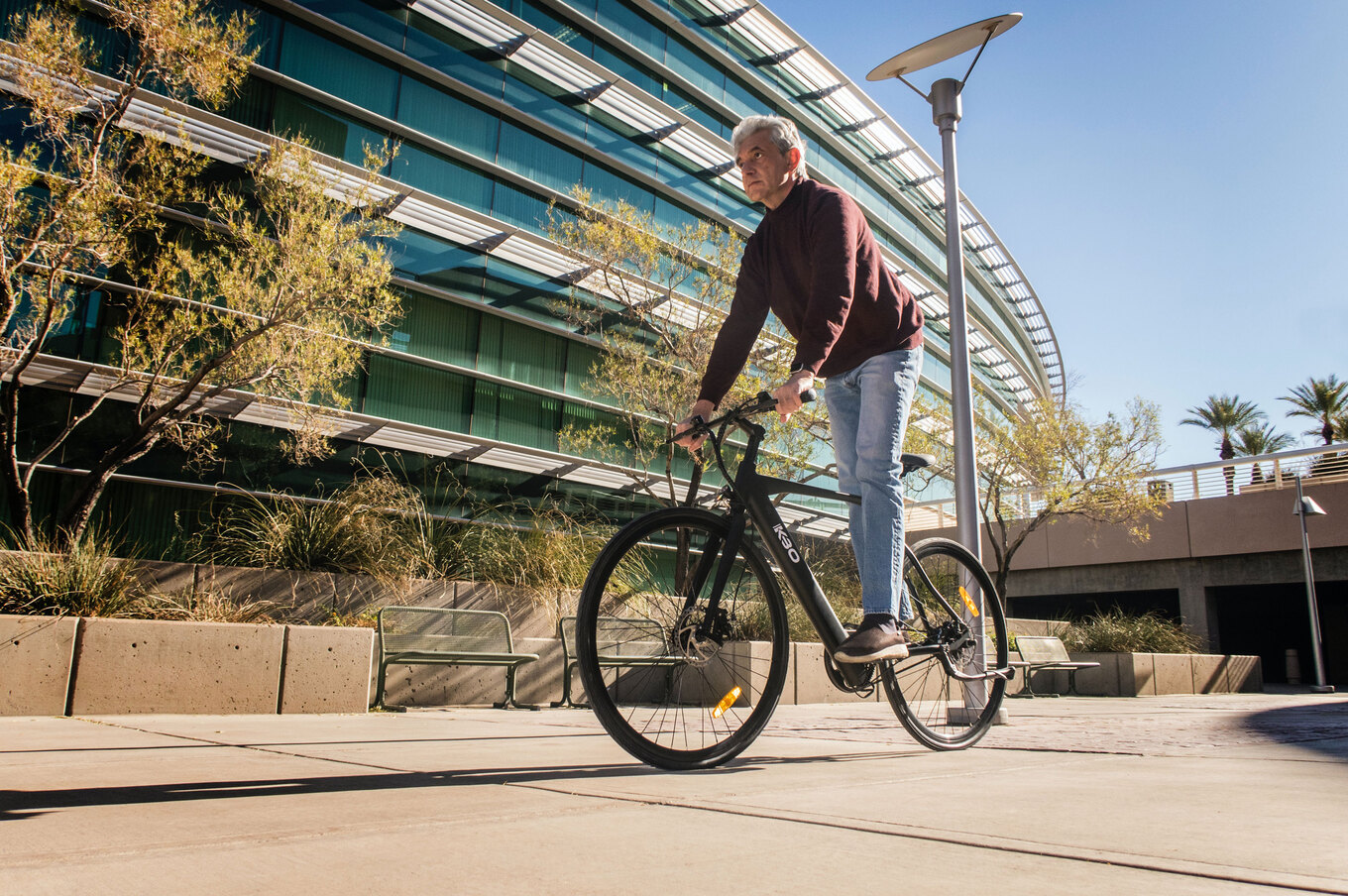 KBO Bike/Unsplash
The Karolinska Institutet study, published in the Journal of Neurology, Neurosurgery, and Psychiatry, establishes a significant correlation between biological age and the risk of neurodegenerative diseases. 
Typically, researchers have equated chronological age (the number of years a person has lived) to their biological age. "But because people age at different rates, chronological age is a rather imprecise measure," Sara Hägg, the study's lead, explained in a statement. 
The study assessed 325,000 individuals from the UK Biobank, aged 40 to 70, using 18 biomarkers to calculate biological age. It found that a higher biological age compared to chronological age markedly increased the risk of dementia, particularly vascular dementia, and ischemic stroke. 
"If a person's biological age is five years higher than their actual age, the person has a 40 percent higher risk of developing vascular dementia or suffering a stroke," Jonathan Mak, a doctoral student involved in the research, said in a statement. 
So how can people bridge the gap between their biological and chronological ages? Complimentary research presented at the AHA Scientific Sessions 2023 looked at just that, linking high cardiovascular health with slower biological aging. 
This study analyzed more than 6,500 adults, finding that those with high cardiovascular health, as per the AHA Life's Essential 8 checklist—which includes measures such as sleep, diet, and exercise—had a biological age around six years younger than their chronological age. 
"We found that higher cardiovascular health is associated with decelerated biological aging, as measured by phenotypic age," Nour Makarem, PhD, the study's senior author said in a statement. 
"We also found a dose-dependent association—as heart health goes up, biological aging goes down," Makarem said.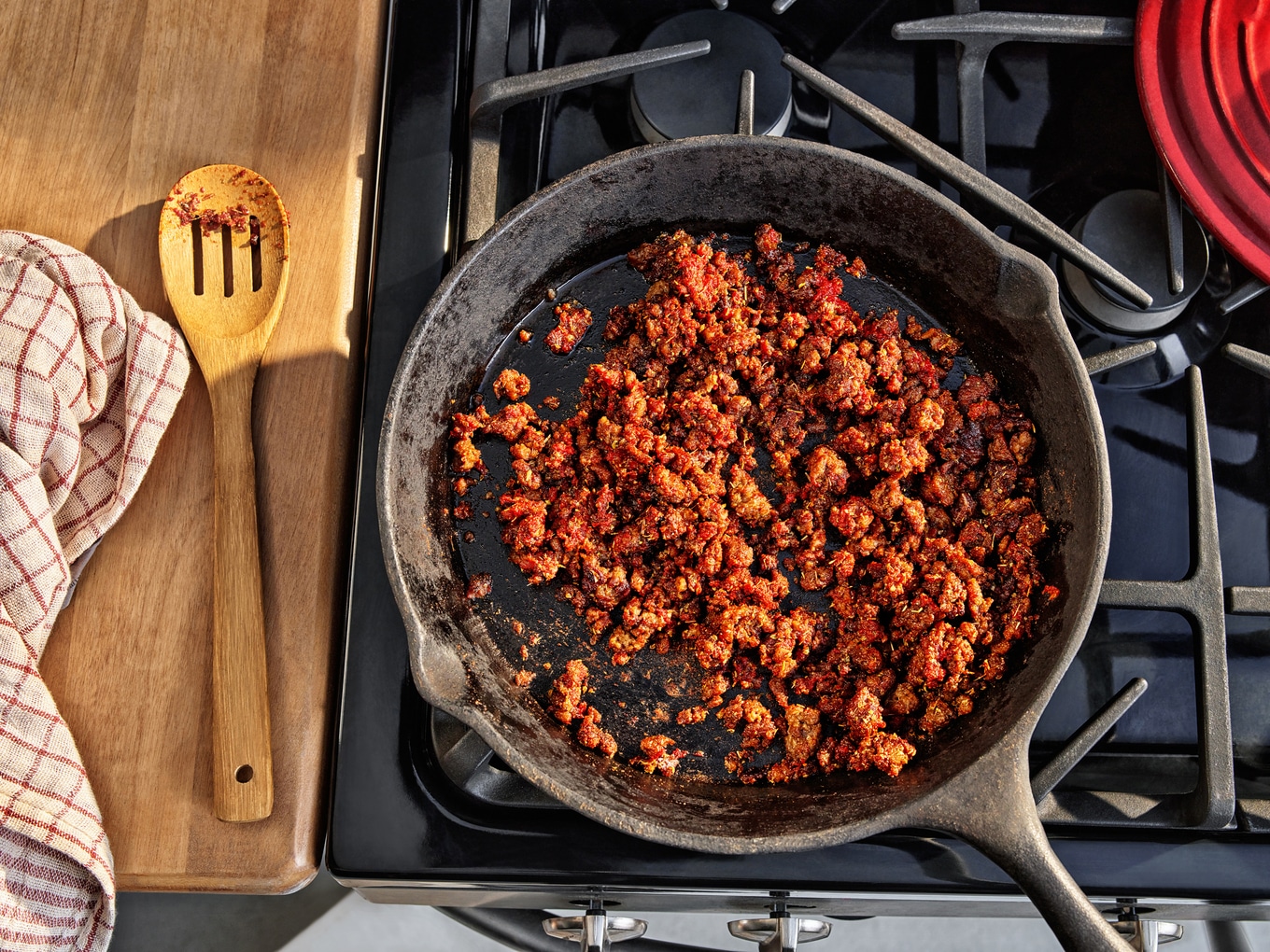 Impossible Foods
One way to improve cardiovascular health? Several studies have pointed to limiting the amount of animal protein you consume. Further, a recent study by Stanford Medicine found that substituting meat with Beyond Meat could actually reduce certain cardiovascular risk factors. 
With AHA heart-healthy checks in place, both Impossible Beef Lite and Beyond Steak are emerging as tools to help Americans bring down their biological ages to help improve their heart health.
For the latest vegan news, read: