After a Thanksgiving feast, there's nothing better than sitting back with family and friends and enjoying a glass (or mug!) of something special. Whether it's a steaming cup of hot cocoa you're after or you're more into the hard stuff, we've compiled nine tasty drink recipes below, all of which are perfect for indulging in over the holiday period. 
What drinks should you serve on Thanksgiving?
Most people traditionally opt for wine over Thanksgiving. It makes sense: wine (both red and white varieties!) are the perfect complement to a hearty meal. If you need vegan wine suggestions, you can find our handy guide here. But when it comes to Thanksgiving drinks, there are no rules about what can and can't be served. It's all about what you and your loved ones enjoy the most. For some, that's a cocktail, hands down. And for others, it might be a hot toddy. Whatever your preference, we've got a vegan drink recipe for you.
10 festive vegan holiday drinks for your Thanksgiving feast
1 Creamy Vegan Espresso Martini Mocktail
You can't go wrong with this crowd-pleasing mocktail, which offers a dairy-free, alcohol-free twist on the coffee cocktail classic. Make sure to garnish with cinnamon sticks and plenty of coconut whipped cream for optimum indulgence. And don't worry, if you would prefer to add alcohol, you can swap out the handmade alcohol-free Kahlua for a vegan liqueur instead.
Get the recipe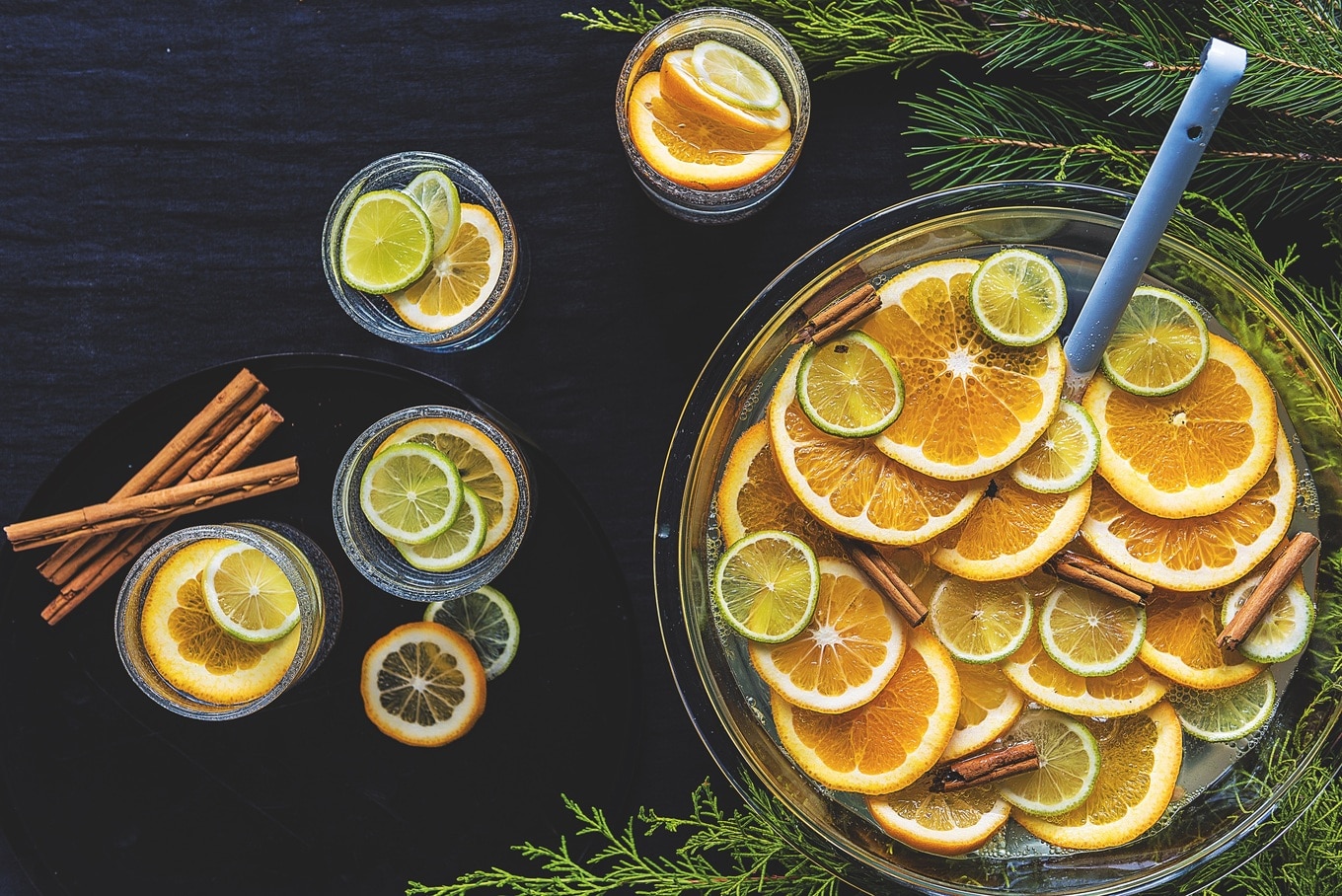 Audrey Fitzjohn
2 Vegan Citrus Holiday Punch
This punch recipe was crafted with Christmas in mind, but it works just as well for Thanksgiving, especially if you're catering to a lot of guests. All you need is your favorite citrus fruits, tonic water, gin, and a couple of teaspoons of ground cinnamon. It's easy to make and even easier to drink.
Get the recipe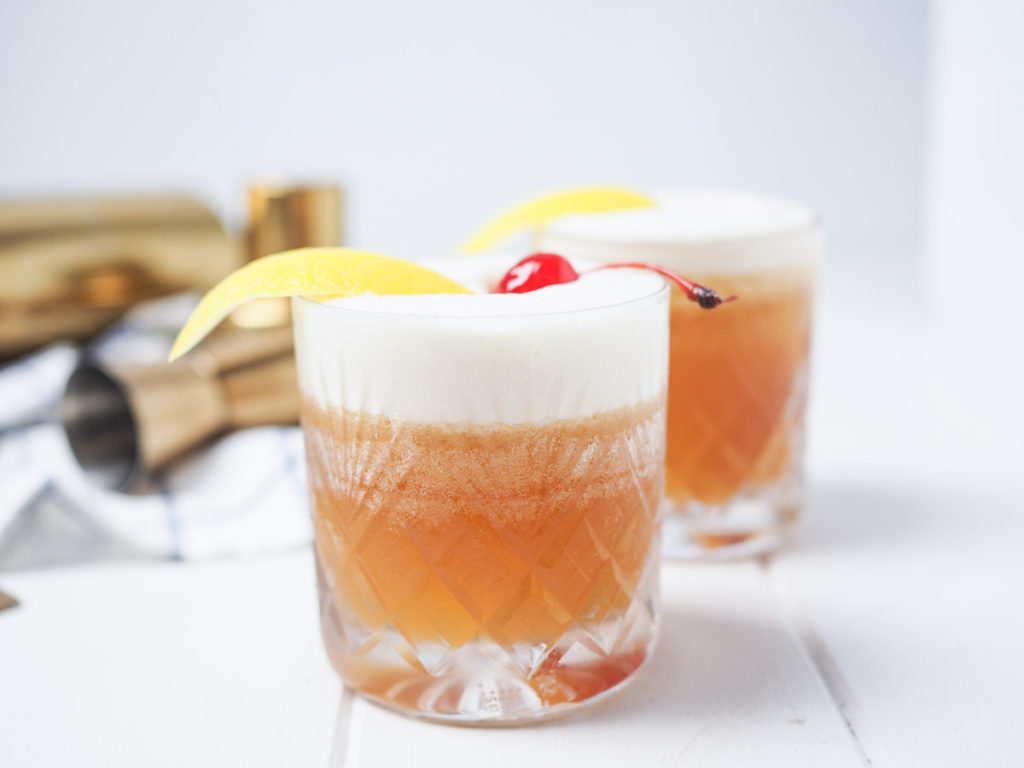 3 The Perfect Vegan Amaretto Sour With Aquafaba
If you really want to impress your guests with your cocktail-making skills, this vegan Amaretto sour will certainly do the trick. While the traditional recipe for this drink contains egg whites, this version calls for aquafaba instead. And the result is arguably even more delicious than the original.
Get the recipe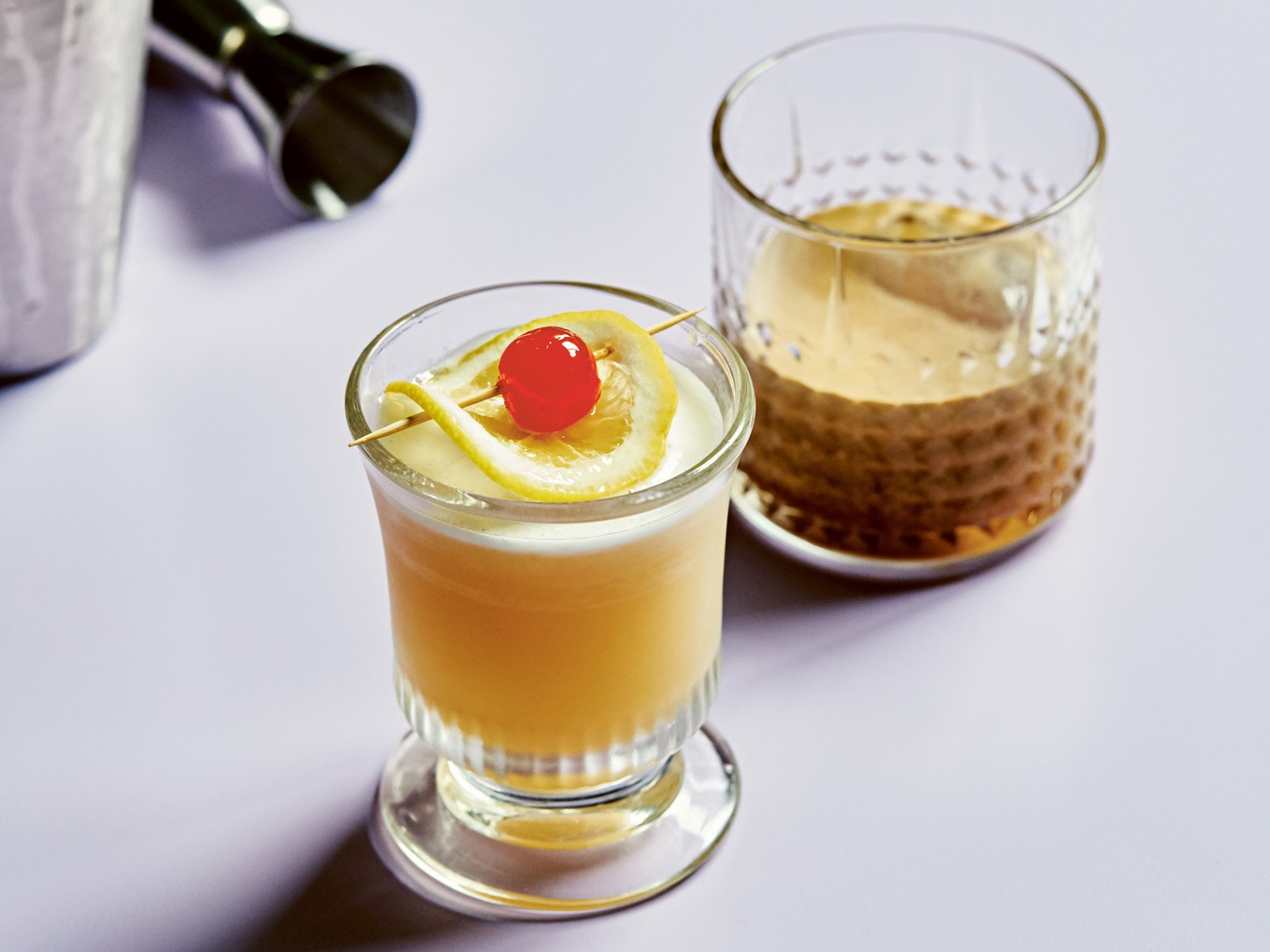 4 Vegan Kahlua Cream Liqueur
For a sweet and creamy cocktail, you can't beat this Kahlua cream liqueur, which features freshly brewed espresso, coconut cream, and vegan chocolate bitters. The best part is it can be whipped up and stored in the fridge for up to three days before your holiday bash, saving you precious drinking and eating time on the day.
Get the recipe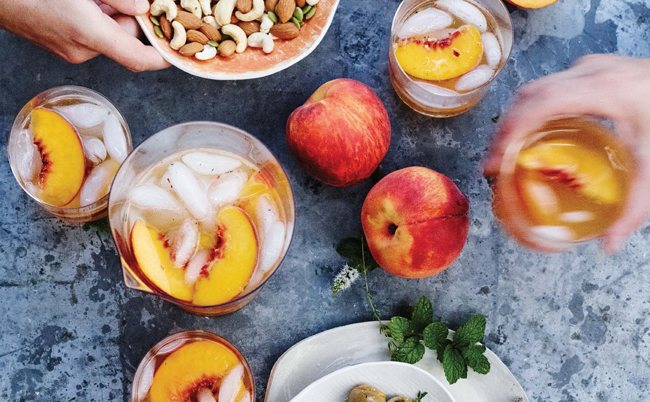 Anson Smart
5 Boozy Ginger-Peach Mint Sangria
Sangria isn't just for summer. Why not break out the fruity flavors for Thanksgiving, too? Just because it's dark and cold outside doesn't mean you have to miss out on your favorites. This recipe combines peaches, ginger, lime, mint, and vanilla for an elegant, delicious drink your loved ones will be asking for time and time again.
Get the recipe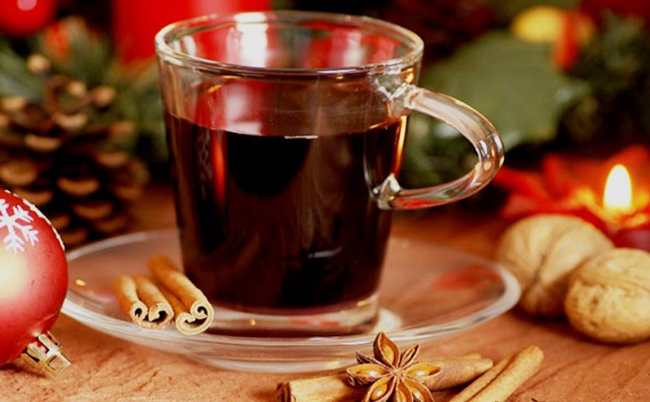 6 Aromatic Vegan Hot Toddy
If you want something warming and alcoholic, this vegan hot toddy is the ultimate cozy drink with a kick. With the aroma of cinnamon, whole cloves, allspice, and nutmeg filling your home on Thanksgiving night, your guests won't be able to resist staying a little bit longer for just one more drink.
Get the recipe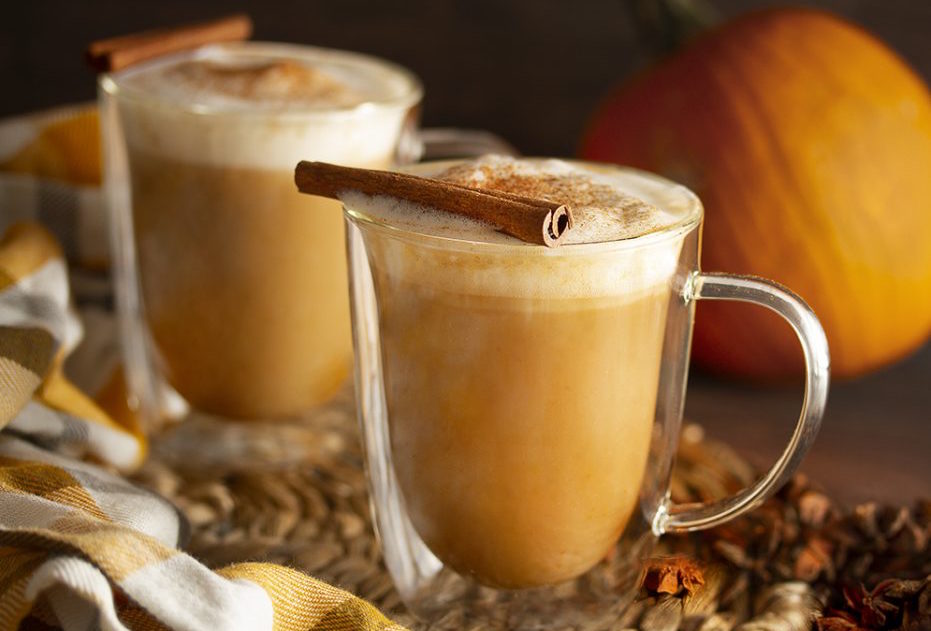 7 Creamy Vegan Pumpkin Spice Chai Latte
When it's cold outside, nothing hits like a pumpkin spice latte. This sweet and spicy drink mixes together the iconic fall flavors with chai to create a warming, seasonal drink you'll be making long after Thanksgiving is over. If you need an extra pick-me-up after all that food, add a couple of shots of espresso for an extra kick of caffeine.
Get the recipe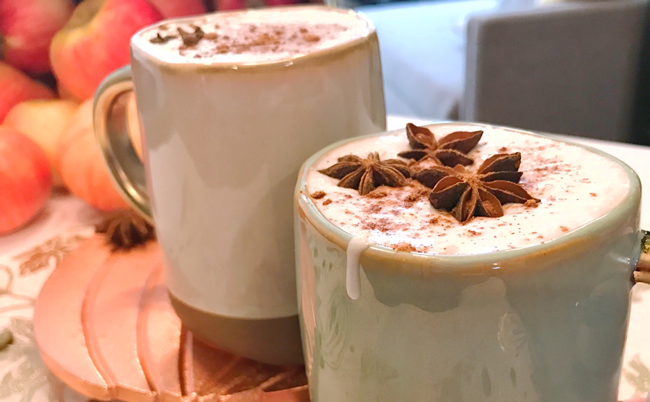 8 Pumpkin Spice Smoothie
If you're looking for something to get you in the seasonal spirit on Thanksgiving morning, this pumpkin spice smoothie has all the flavors of fall to get you in the mood. Loaded with bananas, ginger, and pumpkin purée, it's creamy, comforting, and easy to whip up in a flash.
Get the recipe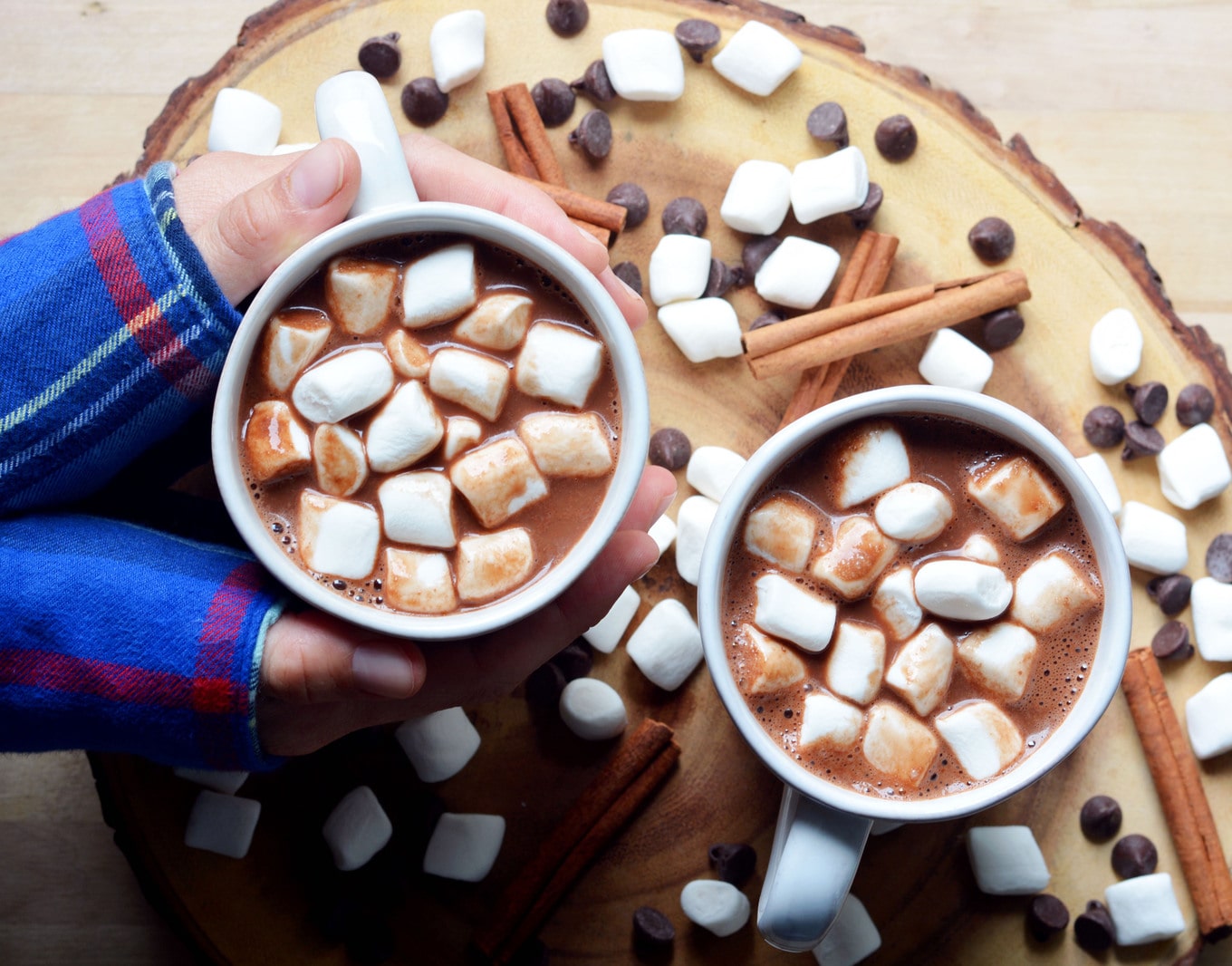 Ilene Godofsky Moreno
9 Creamy Vegan Almond Hot Chocolate
Nothing warms up your insides like a steaming mug of hot chocolate. If you're a big fan of this creamy drink, you will love this vegan recipe, which adds almond butter, ground cinnamon, and maple syrup into the mix. It's warming, it's creamy, and it's deliciously rich.
Get the recipe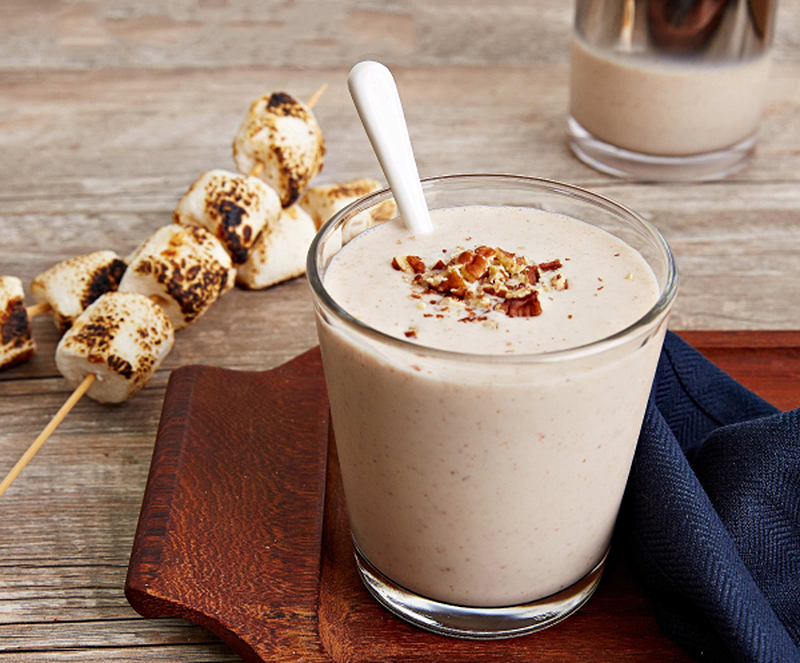 10 Vegan Toasted Marshmallow Pecan Milkshake
If you're too full for regular dessert, might we interest you in a liquid dessert instead? This pecan marshmallow milkshake is the perfect sweet treat to enjoy after a big meal of savory goodness. It's made with vegan marshmallows, vanilla ice cream, almond milk, and salted pecans, and it's creamy, delicious, and incredibly indulgent. It's guaranteed to please kids and adults alike this holiday season.
Get the recipe
For more vegan recipes, read: